I am typing this with a tear stained face. I give this book a 5 out of 5 stars. Jojo Moyes has easily become one of my new favorite authors. Me before you instantly grabbed my attention from the first page. It was easy for me to relate to the characters because they each had pieces of me present. From Louisa's carefree spirit, down to Mrs. Traynor's need to have control. From the start of the book, I needed for Louisa to be okay. I needed for her to find her way through her issues. I needed for her to break through her shell. Partly because Jojo wrote her in a way that came off as helpless. The more the story progressed I realized that this wasn't just a story about Louisa helping Will, it was about her helping herself, finding herself and I loved that the most.
I knew it was going to be a tear jerker, but I was not prepared for the tears that came and went as I read this amazing book. I laughed, I cried, I laughed some more and I cried even more. And let me tell you…I have a such an ugly cry…something that looks a lot like these: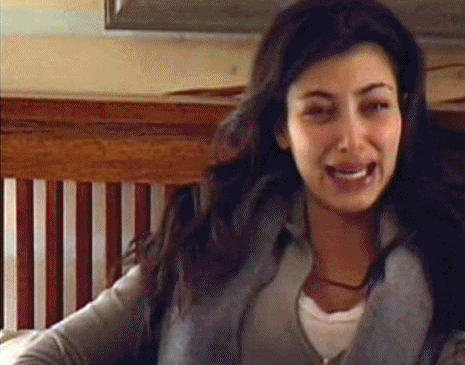 In the pages of Me before you, Jojo Moyes gave you a sense of hope, loss, discovery, pain, sadness, love, and everything in between. I heard so many good things about this book before I decided to pick it up and give it a read. And I must admit that I was a little skeptical because I am not the biggest fan of chic-lit. But it truly did tug at my heart and was such a great read. If you haven't read it, I suggest you pick it up and read it.
So now as I am sitting here gathering my things at my work desk and still bawling my eyes out, I am eternally yelling at myself to get my shit together.
I recommend this book! And if you have read it please comment below about your thoughts and feelings.
Until next time, until the next book…
xX, Jimalion